Shop Wall Concept
Sofadi's SHOP WALL system is destined to the cladding of shop walls while providing merchandising surface.
The exclusive, totally concealed fixing system gives access to the channel slots and results in a fine, smooth facing.
The channels are made of an aluminium alloy accepting (silver, golden, or black) anodized finish.
Cladding and Merchandising
Slot channel CR121: single slot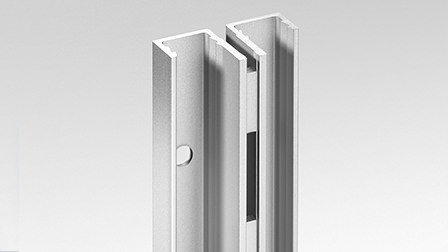 Slot channel CR1211: double slot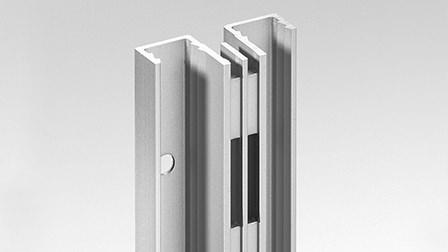 Slot channel CR127: lateral