Lumine Concept
LUMINE is a concept combining both conductive slot channel and tablet turned into luminaire. Doing simultaneously merchandising and lighting is now possible!
Play influence with light…create a profitable and successful customer journey. Shopping becomes a real leisure activity. Shops are thought of as event spaces aiming at entertaining visitors while pushing key messages. Light is playing to evoke emotions and create brand identity.
Discover the LUMINE video by clicking here.
The Optimal Shopper Journey
Double perforation slot channel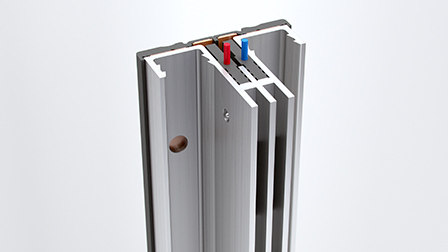 Extremity slot channel