Wall Deco
The WALL DECO range leaves the designer total freedom to redecorate and dynamize any space.
The choice of more or less resistant fixing clips covers all the needs in terms of removability.

Plus produit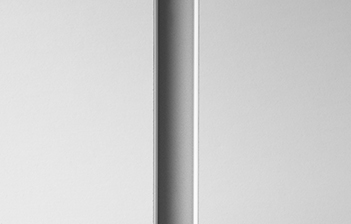 Thanks to the available drilling templates the shop fitter is able to carry out easily any kind of edge-to-edge or recessed panel joint.
Matières et finitions
Profiles
Matière

Aluminium

Finition

AS: Satin silver anodized
ANNO: Satin black anodized