Look 100 Concept
The LOOK 100 system offers simple, complete and versatile solutions for the merchandising of heavy goods and ready-to-wear.
The trendy accessories are designed for shelf, clothes rail, or combined hanging/folded display. They are available in white and grey lacquered finish. Special finish is also  possible.
Special hooks for textile goods can be fitted to support rails.
Hooks, support rails and clothes rails are chromium plated.

Simple, complete and versatile solution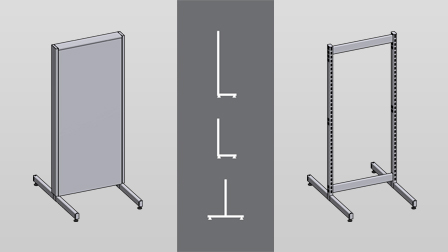 Wall and centre-floor units. Very simple system to install without using any tool. Single or double-slotted L or T-posts. Possibility to create any type of high or low unit, with or without cladding.
View document Look 100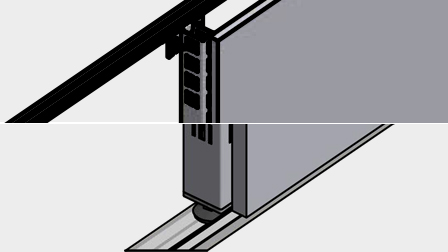 Panelled walls. Simple and efficient system. Single or double-slotted posts. Quick installation.
View document Look 100